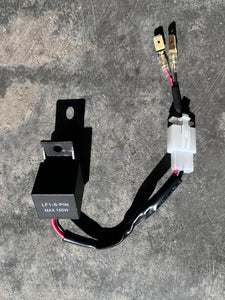 If you convert the turn signals to LED's the stock flasher relay will pulse them at double the normal flash rate. This plug and play Beta LED specific flasher will slow them down and pulse at the normal rate.
NOTE: Only (1) flasher is needed for a bike and will operate front only, rear only, or both front and rear LED signals and is compatible with one set of LED and one set of incandescent mixed.
INSTALLATION INSTRUCTIONS - begins at timestamp 6:10
FITMENT: Beta motorcycles 
Aftermarket lighting products are not DOT approved and may or may not be legal for highway use in your local area. Please consult the highway laws of your state prior to purchase.