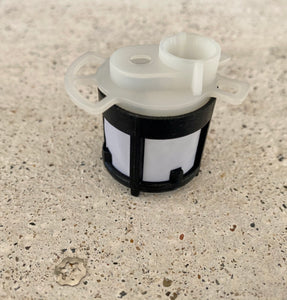 The fuel pump strainer is a fuel system's first line of defense against fuel system contamination; including dirt, dust, or other fine particles floating around in your gas.

A varnished or clogged strainer restricts flow, forcing the fuel pump to work harder, which affects pump longevity.
Some riders looking to be proactive with preventative maintenance will replace the tank strainer at least every two years. 
Includes new fine mesh 60 micron (same as stock) strainer, base ,and locking star tab.