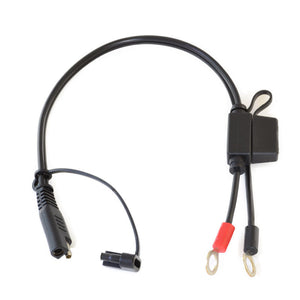 Charging Harness with SAE connector on one end and ring terminals on the other.
Attaches to your Antigravity Battery (or any other brand battery) while the battery is in the vehicle, and has an SAE plug on the other to plug into your Antigravity or other brand trickle charger.
Ensure that you use the correct charger for your battery type, IE lead acid, GSM, lithium ion etc.
Comes with dust cap
12″ long